John Elkann
Chief Executive Officer
John Elkann is Chairman of Stellantis N.V. and Chairman of Ferrari N.V.
Born in New York in 1976, Mr. Elkann obtained a scientific baccalaureate from the Lycée Victor Duruy in Paris, and graduated in Engineering from Politecnico, the Engineering University of Turin. While at university, he gained work experience in various companies of the Fiat Group in the UK and Poland (manufacturing) as well as in France (sales and marketing). He started his professional career in 2001 at General Electric as a member of the Corporate Audit Staff, with assignments in Asia, the USA and Europe.
Mr. Elkann is also Chairman of the Giovanni Agnelli Foundation, Chairman of GEDI Gruppo Editoriale and a member of MoMA and of the JP Morgan International Council.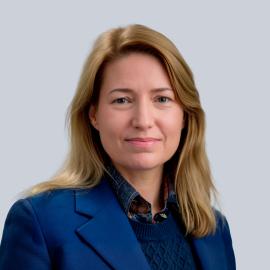 Suzanne Heywood
Chief Operating Officer
Suzanne Heywood is Chief Operating Officer of Exor and Chair of CNH Industrial N.V. and Iveco Group.
She was born in Southampton, England and has a Science MA from Oxford University and PhD from Cambridge University after a childhood spent sailing around the world on a boat. Suzanne started her professional career in the UK Treasury.
In 1997, she joined McKinsey & Company where she held increasingly senior positions including, as a Senior Partner, co-leading McKinsey's global service line on operating model change for several years and working extensively on strategic issues with many clients.
Suzanne is also a Board member of Christian Louboutin and the Economist and she Chairs Shang Xia.
She is a member of the UK Investment Council.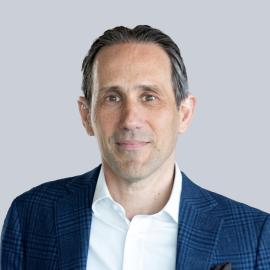 Guido De Boer
Chief Financial Officer
Guido de Boer is Chief Financial Officer (CFO) of Exor.
Mr. De Boer joined Exor in November 2022 after 18 years at Heineken in various CFO roles across the globe, and ultimately as Global Head of Corporate Development, covering strategy and M&A. He started his professional career in investment banking in 1997.
Mr. De Boer is a seasoned financial professional, who has had executive responsibility for functions such as Accounting & Reporting, Controlling, Tax & Treasury, M&A, Investor Relations, Legal, Procurement and IT, in a broad range of countries and in listed and unlisted companies.
He holds a Master's degree in Economics from Erasmus University Rotterdam and is a Dutch national (1972).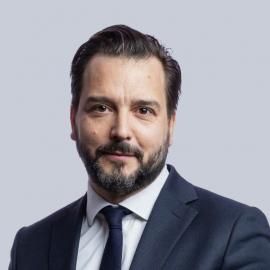 BENOÎT RIBADEAU-DUMAS
Companies
Benoît Ribadeau-Dumas is a Managing Director at Exor.
He graduated from Ecole Polytechnique and attended the Ecole Nationale d'Administration (ENA). He began his career at the French Council of State in 1997 before joining Thales, a leading French technology group in aerospace and defense, as Director of Business Development. He held different roles within the Company until 2009 when he was named CEO of Thales Underwater Systems. He was later appointed at geoscience global leader CGG as Senior Executive Vice President, responsible for Data Acquisition and then at ZodiacAerospace, as member of the management Board and CEO of Aerosystems Branch. In 2017 he joined the Cabinet of the French Prime Minister as Chief of Staff.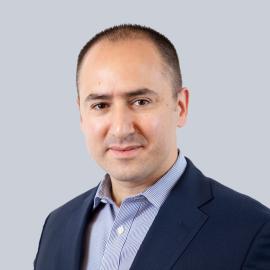 Noam Ohana
Ventures
Noam Ohana is a Managing Director at Exor.
Prior to managing Ventures, Noam was managing partner of Conegliano Ventures, a venture capital fund. Noam was also Partner of BeaconLight Capital, a global equity long-short fund he co-founded in 2010.
Noam started his investment career in 2007 at Atticus Capital, where he managed a fund-of-funds. Noam graduated from Sciences Po (Public Affairs) in 1999 and from Stanford University (MA), where he was a Fulbright Scholar, in 2001.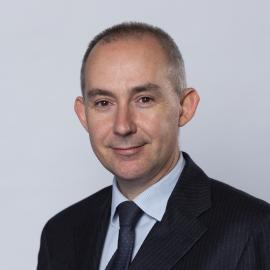 Enrico Vellano
Lingotto
Enrico Vellano is the Chief Executive Officer of Lingotto, the asset management company owned by Exor.
Mr. Vellano was born in Torino in 1967 and graduated in Economics at the University of Torino. In 1992 he started his professional career at Arthur Andersen.
In 1995 he joined SAI Assicurazioni where he specialized in the management of equities and bonds portfolios. In 1997 he started his working experience at IFIL, the investment company controlled by the Agnelli Family.
He held increasingly relevant positions until 2006 when he was named Chief Financial Officer of IFIL, which was merged in IFI in 2009 to create EXOR S.p.A.
From December 2016, when EXOR S.p.A. was merged into Exor N.V. based in Amsterdam, to October 2022 he was Chief Financial Officer of the holding.
Starting November 2022, Mr. Vellano was appointed as CEO of Lingotto.
He is also Chairman of Lifenet Healthcare and Almacantar Ltd, and board member of Paris Office JV Ltd.