15% of economic and voting rights*

Koninklijke Philips is a leading health technology company focused on improving people's health and well-being through meaningful innovation. Philips' patient and people-centric innovation leverages advanced technology and deep clinical and consumer insights to deliver personal health solutions for consumers and professional health solutions for healthcare providers and their patients in the hospital and the home.
Headquartered in the Netherlands, the company is a leader in diagnostic imaging, ultrasound, image-guided therapy, monitoring and enterprise informatics, as well as in personal health.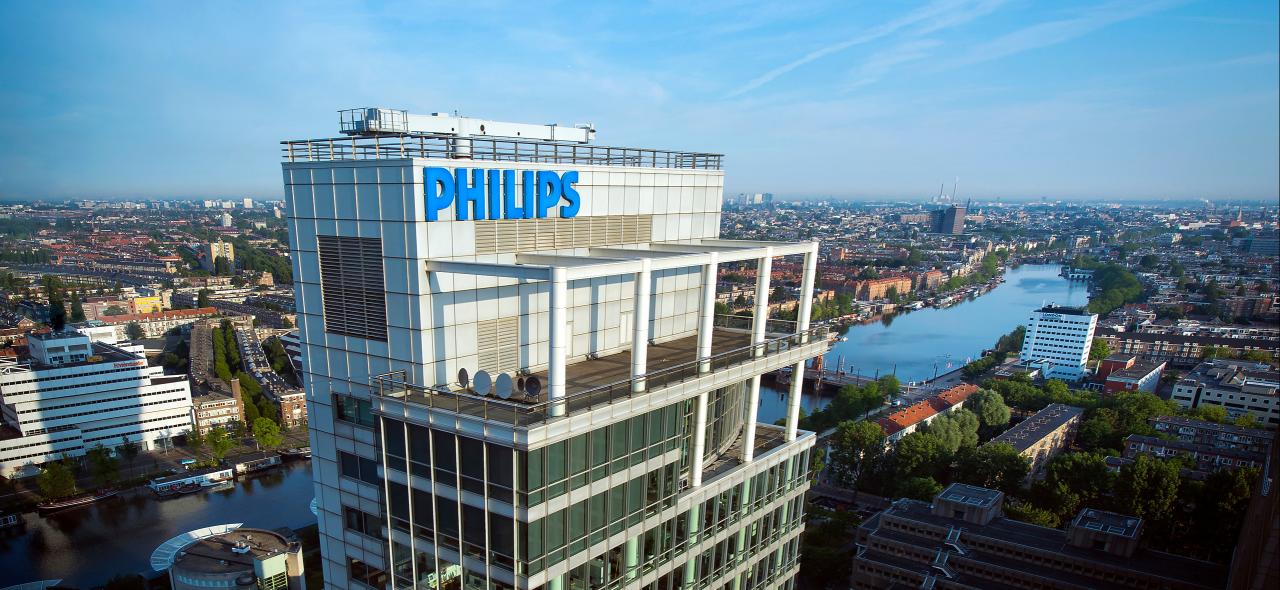 Philips headquarter in Amsterdam
A Philips Azurion Image-Guided Therapy system in use

Philips MR 7700

Kitten Scanner part of Philips pediatric coaching
* Percentages as of 31 August 2023.